THE ONLINE COURSE FOR K-2 READING TEACHERS
SIGN UP FOR THE SUMMER SESSION
In our self-study summer session, you will ...
Pinpoint what your students need to learn with easy-to-use assessments.
Accelerate student learning through small, needs-based groups.
Meet students exactly where they are through dynamic one-on-one conferences.
Keep the rest of the class learning with year-long, easily-differentiated centers.
Save hours of time with a huge variety of brand new, low-prep activities.
And most importantly ...
Stop

teaching to the middle, and
start teaching

EVERYONE.
Recommended by teachers just like you
 
"Teaching Every Reader is extremely detailed, well laid out, well presented and has an enormous amount of games, tips, and printables.
In the past I've always felt bad about the struggling and advanced readers, since they are never working at their level. I now have the tools that I need to fix that problem!"
Hilde, kindergarten teacher
This is the most in-depth reading course for teaching primary readers that I have come across. I highly recommend it!
Angelina, 2nd grade teacher
"I love the the practical tips for how to make everything fit together in a 'real world' classroom. I have my MA in Literacy Instruction, but never did I have such good examples of how to actually use all the conceptual data I learned in the real world.
Now my students are more engaged and do more quality work for longer periods, on a daily basis."
Michelle, 2nd grade teacher
"Teaching every reader is the best online course I have ever taken."
Abbie, Special education director/teacher for K-8
HERE'S EXACTLY WHAT
YOU'LL LEARN IN EACH MODULE.
Understand the Big Picture
Before you dive in, you need clarity on a few key elements. In this module you'll:
Unlock the core components of reading instruction.
Discover how to avoid the 9 mistakes that many reading teachers make.
Understand the most common balanced reading frameworks.
Now it's time to get practical! In our second foundation module, we work through all the logistics. In this module you will ...
Learn how to create an inviting classroom library with our organization guide and editable book bin labels.
Use our tips and sample schedules to design a reading block that allows you to meet the demands of your current program AND differentiate.
Discover exactly what your students need to learn next, using our practical assessment bundle for K-2 learners.
Make the Most of Small Groups
Small groups are the heart of differentiated instruction, and in this module you'll get answers to all your questions.
Learn how to group students for instruction.
Create a realistic guided reading schedule that actually works.
Get lesson templates and detailed sample lessons so you know exactly what to say and do.
Download our guided reading teaching tips for every level.
Use our teacher prompts to help students grow in word solving, fluency, and comprehension.
Teach Students to Read Independently
You know that your students need regular, consistent practice to improve their reading - but how can you help them make the most of this time? In this module you will ...
Learn how to help your students choose "just right" books that will move them forward as readers.
Discover what your pre-readers are doing during this important time.
Meet your students exactly where they are through dynamic reading conferences.
Design a partner reading system that actually works.
Learn management techniques that will build reading stamina for every student.
Design engaging, year-long literacy centers
After you learn how to teach small groups and individuals, an important question remains. What are the rest of your students doing? In this module you will ...
Learn the 7 signs that you need to reevaluate your literacy centers.
Discover the best tips for effective literacy centers - that won't burn you out.
Master the management system that will make center time a success.
Get tons of examples of engaging, low-prep literacy centers that you can use all year long.
Build phonological and phonemic awareness
In this module you'll learn practical, engaging ways to build a solid reading foundation.
Learn more than a dozen ways to build word awareness.
Download song lyrics, word lists, and in-a-minute activities to teach the concept of syllables.
Get a mega list of rhyming words, rhyming books, and engaging student activities.
Grab word lists and activities to teach phoneme isolation, blending, segmenting, and deletion/addition.
Build your toolkit with picture cards, puzzles, file folder games, clip cards and more - all easy to print and use.
Develop a strong phonics foundation
Understand the important role that phonics plays in teaching beginning reading, and learn exactly how to teach it to K-2 learners.
Get a printable sequence for teaching phonics skills.
Learn the important pieces of an effective phonics lesson.
Discover how to help kids who struggle with letter recognition.
Learn how to teach phonics through blending, word building, and word sorts.
Grab printable word lists to make planning your lessons a snap.
Learn strategies for teaching kids to read multisyllable words.
Download picture cards, puzzles, small group games, and editable student activities.
Teach your students to read accurately, at a good rate, and with proper expression.
Learn over a dozen effective ways to build fluency.
Discover the 7-step method to teaching sight words ... that works.
Get 20 different ways to build sight word knowledge.
Download editable flash cards, sight word phrases, file folder games, and more.
Teach reading comprehension strategies
Learn the what, why, and how of reading comprehension strategies in K-2.
Get a simple overview of 11 reading strategies.
Grab our printable teacher prompts, tips, and book lists - created specifically for K-2 learners.
Help your students understand fiction
Have you ever had your students give you a blank look when you asked what a story was about? This module will give you the tools you need to help your students understand fiction.
Learn how to fit reading comprehension instruction into an already packed day.
Download teaching tips and lists of mentor texts for teaching story elements.
Discover the important do's and don'ts for designing reading response activities.
Get comprehension cards, center activities, and editable reading response sheets.
Promote comprehension of nonfiction text
Nonfiction is challenging. How do we help our youngest learners make sense of what they read?
Learn how to teach text structure in a ways that makes sense for K-2.
Help your students use text features to aid comprehension.
Learn how to teach the challenging concept of main idea and details.
Discover important do's and don'ts for assessing comprehension.
Build a robust vocabulary
A strong vocabulary is essential for readers of any age. This module will help you boost your students' vocabulary.
Learn how to determine which words to teach.
Discover how to teach new vocabulary through whole class read alouds.
Make a plan for teaching vocabulary in other parts of your day.
Grab book lists, printable bookmarks, puzzles, and worksheets - all designed to build a strong vocabulary in K-2.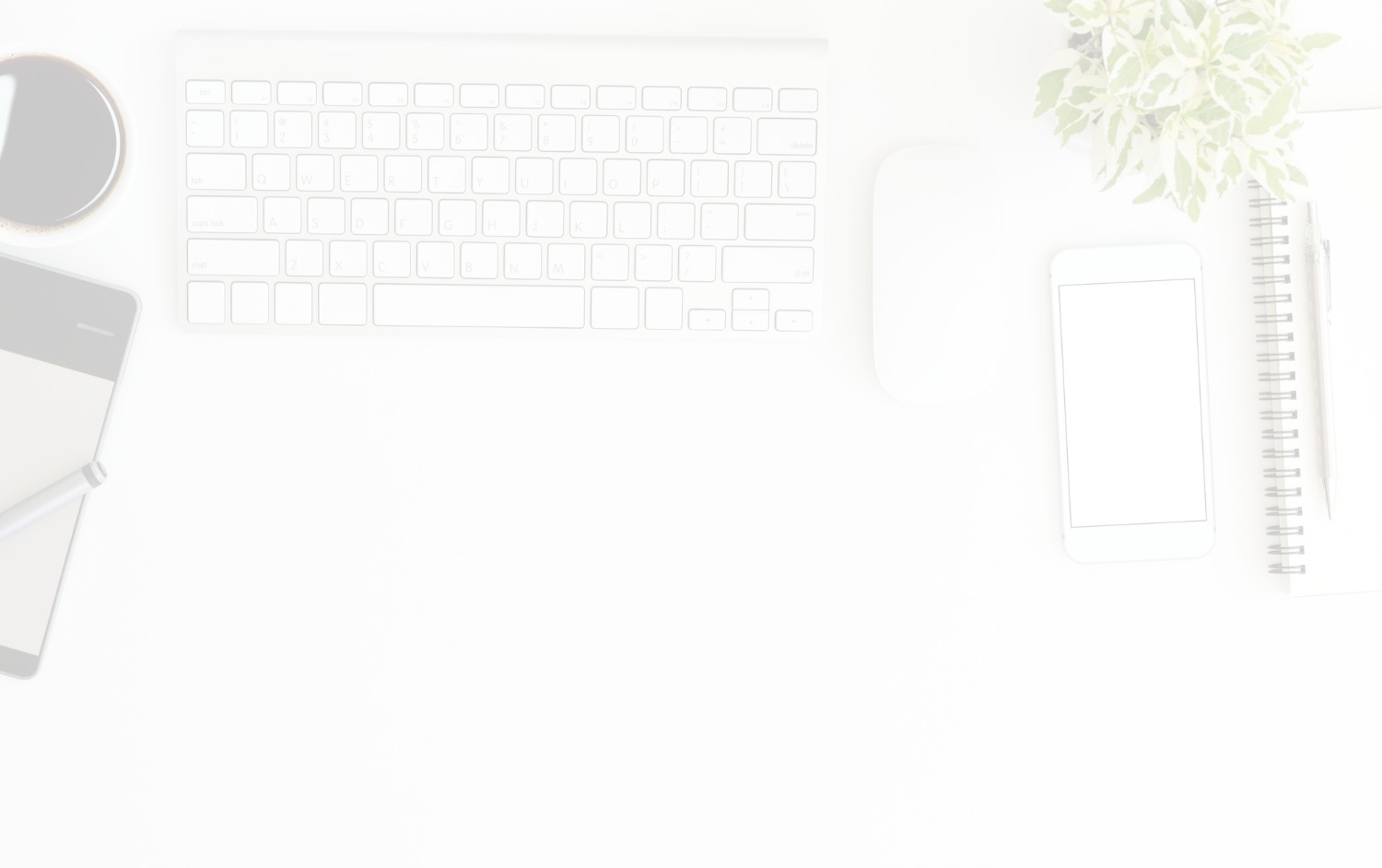 Enrollment is open through May 31.

As a participant, you will receive ...
Permanent access to the course modules*
All future updates to the course at no extra cost

Access to our two bonus modules: Running Record Essentials & Quick Tips for Struggling Readers*

Free access to all future bonus modules

A certificate for 20 hours of continuing education credits**
Membership in the Facebook group for future sessions: Since this is a self-study session, the Facebook group will remain closed. But you may request to join in the Fall when we offer our regular session.
Our money back guarantee - If you're unsatisfied for any reason, you may request a refund within 30 days of purchase.
*Each week, you will receive access to 1-2 modules for the 5-week duration of the self-study session. The five weeks begin the day you enroll.
But take as long as you need to complete the course, because your account doesn't expire! You have access for as long the course is online.
**Each state's requirements are different, so we ask that you check with your district office prior to registration.
MEET YOUR INSTRUCTORS ...
Anna Geiger & Becky Spence
Anna Geiger, M.Ed., has classroom experience from first through fifth grade. After earning her Master's degree in Curriculum & Instruction, she began caring for her children at home. Five years ago, Anna began a role of teacher support through her blog, The Measured Mom. Each month Anna reaches millions of educators with her hands-on lessons, thoughtful articles, and printable resources.
Becky Spence, M.Ed., has taught kindergarten and first grade, served as a private reading tutor for K-5 readers, and is currently homeschooling. Becky reaches a wide audience of parents and teachers through her blog, This Reading Mama. She is also an author, curricula writer, speaker, and creator of several literacy apps.
Here's what teachers are saying
 
"After taking this course, my guided reading lessons are so much better. My students are excited to read to me and are always asking, 'Is it my turn to read with you today?' My principal wants others to observe my guided reading lessons!"
Karen, grade 1 and literacy lead teacher
"After taking this course, I feel far more prepared to teach reading in small groups than I ever have, especially in understanding the sequence in teaching phonemic awareness and phonics. I love the structured way the class is set up, and there are a TON of resources."
Robyn, K-2 special education teacher
"Even though I have worked with students for over 20 years, my confidence has grown because of this course. Teaching Every Reader is well-organized and very informative. Each module is thorough and delivered in a clear, concise manner. I'm so glad to have unlimited access to the modules. They will be a great reference in the months and years to come!"
Ann, Title 1 Paraprofessional
"After Teaching Every Reader, My small group instruction has improved dramatically! The planning sheets and teaching tips really help me to give each lesson a better focus and structure.
I have been teaching for many years, but this is the first time that I feel I have a clear understanding of the whole picture and not just one particular aspect of reading - and I have a much better idea of how to fit all the different aspects into my day! I feel much more confident and I can already see improvements in my students' reading!"
Carol, Kindergarten teacher
Let's Sum it All Up
Teaching Every Reader is the comprehensive online course that will give you the tools and training you need to teach every reader in your K-2 classroom.
You will learn how to design a realistic reading block, make a doable plan for assessment, plan effective small group lessons, teach students one-on-one ... and keep the rest of the class learning at the same time.
The course includes
12 course modules
Over 60 quick training videos
A 50-page assessment bundle
25+ printable charts and cheat sheets
Over 100 easily-differentiated activities that you can use in a variety of settings: whole group, small group, one-on-one, and at centers.
You'll also get
Our two bonus modules: Running Record Essentials & Quick Tips for Struggling Readers
All future updates to the course - free
All future bonus modules - free
A certificate for 20 hours of continuing education credits
YOU'RE PROTECTED BY OUR
100% RISK-FREE MONEY BACK GUARANTEE
Teaching Every Reader is what we wish we had when we began teaching over 15 years ago! We're confident you'll love our templates, cheat sheets, training, and printables. However, if you're unsatisfied for any reason, you may request a full refund within 30 days of purchase.
SIGN UP FOR THE SUMMER SELF-STUDY SESSION
Since this session does not provide instructor support, we're offering it for 15% off of the regular price of $249. As stated above, you will receive access to one or more modules each week for the duration of the five week session.
Please note that when the doors close on May 31, they will not reopen until mid-September.
We heard that you have questions ...
When does the course start and finish?
When you sign up, you'll receive immediate access to both foundation modules and the first main course module. Then, one week later, you'll get access to another module. You will get access to one or more new modules each week for the five-week period.
How long do I have access to the course content?
Your membership doesn't expire. In fact, you'll have access to Teaching Every Reader for as long it's online. Should we ever retire the course, we'll be sure to give you plenty of heads-up so you can download everything you need.
Does it matter if we're in different time zones?
Nope! The course consists of pre-recorded trainings and an abundance of printable resources. You can watch the videos and download the files at any time.
I'm a homeschooler. Is this course for me?
You'll absolutely learn the essentials of what it means to teach reading well, and you'll get incredible use out of the student printables and activities. But we want to be up front - the course is designed for classroom teachers. You may find that many of the management and teaching tips don't apply to the homeschool setting.
I'm a reading specialist or tutor. Should I take this course?
Absolutely. The value of the printed resources in Modules 6-12 is more than the cost of the course. The exception would be if all of your students are at a very low developmental level. If it is unlikely that the students in your care will get past pre-reading skills, this course is not for you.
Is this course a complete curriculum?
Teaching Every Reader is a flexible guide, not a curriculum. We've designed the templates, cheat sheets, and printables to be used in any K-2 classroom.
I'm most interested in the incredible printable resources. How can I purchase those?
The assessments, teaching tips, and student activities are exclusive to the course and not available elsewhere. They're easy to download right within the lessons.
Can I get support from the instructors?
Since this is a self-study session, Anna and Becky will not be answering questions via e-mail* or giving feedback. However, when we open up our Fall session, you're welcome to join the Facebook group and get support from us and other students.
*If you have tech issues, always free to email for help!
Do I need to have a Facebook account to take the course?
No. In fact, the summer session is entirely self-study and will not include a Facebook component.
Will I get continuing education credits?
Each student will receive a certificate for 20 hours of continuing education credits upon completing the course. This certificate can be used for professional development hours if your school, district, or employer accepts them. Please note that we don't actually provide the CEU's; this is usually done through your district office or employer. Since each state's requirements are different, we ask that you check with your district office prior to your enrollment.
Can I get college credit?
No; the course is not associated with any college. But we can guarantee that you're getting many more resources than you'd get in a traditional college course.
What if I'm unhappy with the course?
We would never want you to be unhappy! If the course isn't what you dreamed of, you may contact us within 30 days of purchase for a refund.